Description
The full 7-volume book-set
The Human Hologram is a seven volume series that lovingly guides readers on a journey from the painful existence in which ego rules… into the pleasure of being one's true Self. Going on this voyage very convincingly shows how divine we really are. This long awaited series from internationally known author and rational mystic, Otto Richter, navigates us through the twists, turns, and ups and downs of spiritual growth–with startling success! Dancing on the edge between science and the sacred, the profound and the profane, he leads readers through his empowering holographic model of the human psyche, initiating us into new dimensions of mystical power. With remarkable tools that bypass any particular religious dogma, we are shown how to connect to extraordinary physical vitality, mental clarity, emotional stability and spiritual awareness.
The series embraces the best of humanistic, transpersonal, and research-based psychology and combines it with fundamental aspects of archaic shamanism, energetic bodywork, and a hefty dose of humor. Richter eloquently infuses the teachings of his spiritual mentors, as well as his own mystical insights. Outstanding findings in the neurosciences are also revealed that, now more than ever, explain how our brain chemistry is involved. Plus, a guided meditation (also available as a digital-audio download) offers a deeper, more refined experience of each volume.
Details
These seven beautifully designed, glossy paperbacks are sold here as a set. European customers enjoy a savings of over 10.00 EUR below the online European list-price. North American and other customers please go HERE.
Discount price: EUR 42.32 inkl. MwSt.
Product dimensions: 7.8 x 5.1 inches, 7 books, 128 pages each
1st edition (November 15, 2013); CreateSpace Independent Publishing Platform
plus...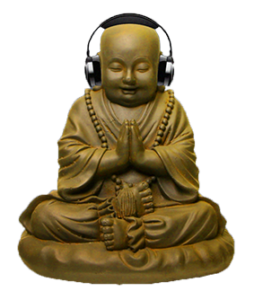 "Um Ihnen zusätzliche Unterstützung zu bieten, biete ich Ihnen die Möglichkeit, die Audio-Versionen aller sieben geführten Lichtberg Meditationen (auch in Englisch) auf PAY-WHAT-YOU-WANT Basis (Bezahle, was du willst; € 1.- Minimum) herunterzuladen! Diese qualitativ hochwertigen Aufnahmen ermöglichen es Ihnen, sich zu entspannen und zuzuhören, während ich Sie in Bewusstseinszustände führe, die mit jeder neuen Ebene des menschlichen Hologramms übereinstimmen. Ich weiß, dass Sie von jedem von ihnen genießen und davon profitieren werden."
Otto Richter
Book Descriptions
1 – Earth (Erde)
2 – South (Süden)
3 – North (Norden)
4 – West (Westen)
5 – East (Osten)
6 – Spirit (Geist)
7 – Center (Zentrum)